ISO Focus - Travel in depth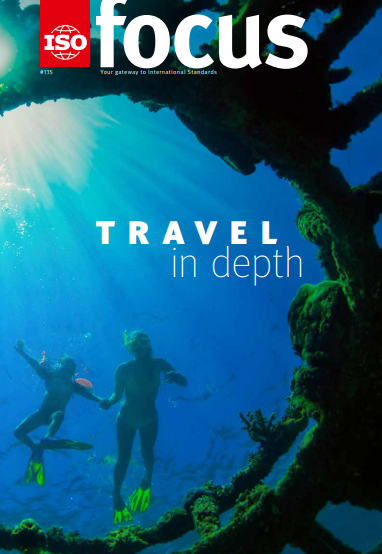 ISO Focus - Travel in depth
The July/August 2019 issue of ISOfocus highlights the fastest growing trends in travel and tourism, including sustainability and medical tourism. It features everything from sustainable travel to eco-friendly retreats to diving do's and don'ts to big adventure activities.
What we unpack in this issue is the contribution of ISO standards to solving many of today's travel-related challenges, including the need to accelerate sustainable practices and production patterns. It explains the economics of the travel industry to create jobs, boost a country's economy and raise living standards while protecting the best a country has to offer.
Javier García, CEO of the Spanish Association for Standardization, writes in his introductory remark: "Today, tourism standards have evolved into real tools that help organizations better position themselves on the market, increasing their competitiveness and contributing to the 2030 Agenda for Sustainable Development, the United Nations blueprint for a more sustainable world."
Whether you're looking for inspiration for your next holiday or want to see what's new in travel standards, you'll enjoying reading this ISOfocus.
Fonte: ISO
Tags: News